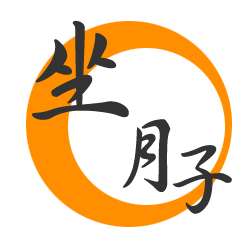 Zuo Yue Zi
There are 3 recover stages of ZUO YUE ZI: Mild, Warm, and Heat. Different food is eaten to achieve recovery  during those periods.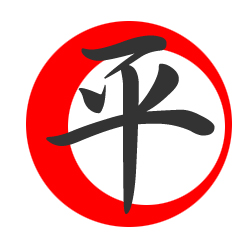 Mild Stage
MILD (week 1): Detoxification
Food to eat: pork liver (replenish loss of blood) and Sheng Hua Tang (help contraction)
Traditional Chinese Postpartum Meal Plans
- Find the plan fits your Yue Zi -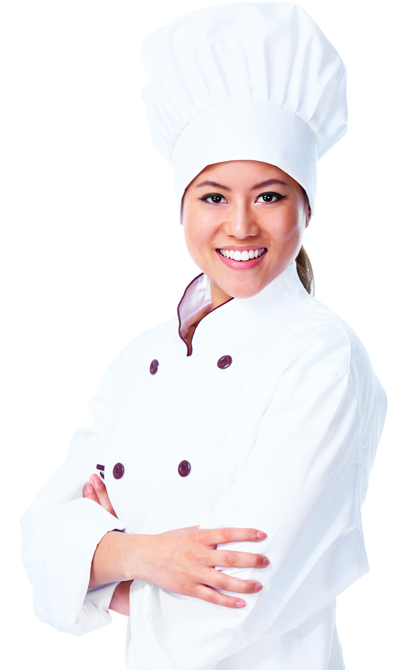 Gallery
Discover JingMommy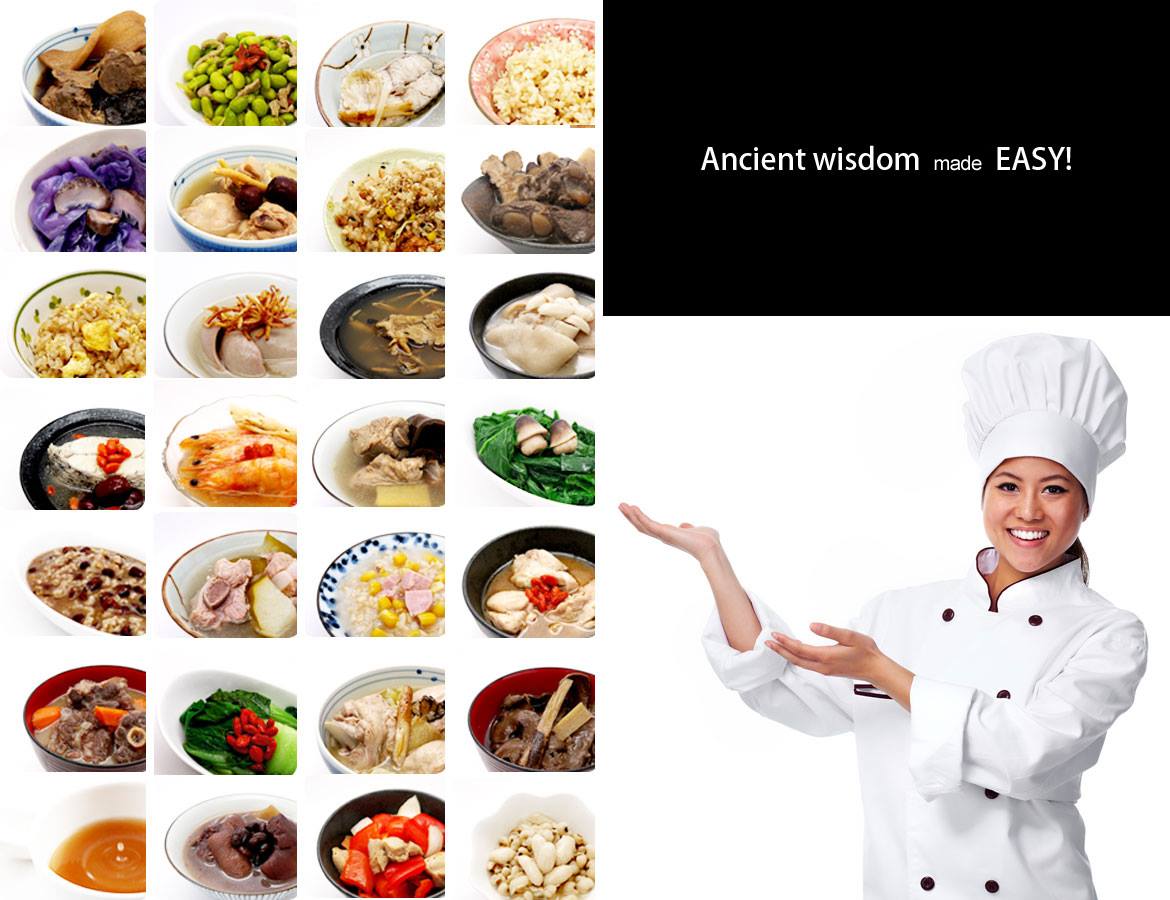 DISCOVER MENU
Week 1 - Detoxification
Week 2 - Replenish
Week 3 & 4 - Rejuvenate
WHAT CLIENTS SAY
See what people are saying about us on Yelp!
Great food & customer service! My daughter just got her 1st baby last week. I Called & discussed with Patricia on Monday. She helped me to choose the best option... read more & mailed the food package the same date ! ! My daughter received the food as promised on Tue before noon . She said the fish soup is delicious and best of all , her milk came in on Wednesday, it is amazing what traditional Chinese soups can do !! Thank 金品 for the Great food and Patricia for Great help !!

Kuan Ho


February 7, 2023

Real ingredients, nutritious and delicious confinement meals! Thank you Jinpin for letting me not have to cook during the confinement period and recover quickly! The daily meals are very fresh... read more and not repeated, and the main food is coarse grains, beans and cereals. They are delicious and not afraid of getting fat. Desserts are especially delicious. I especially like glutinous rice porridge and wine glutinous rice ball soup. They are very delicious and there are many tricks. can drink

zora zhao


August 7, 2021

I am using Jing Mommy for food delivery since I live in Philadelphia it's harder to get Chinese postpartum meals here. My sister lives in LA and told me about... read more them and that they deliver country wide. Patricia was the person that I spoke to and she immediately sent over samples to try. The food tastes so good and the portions are big. She was on top of things and sent over the first week of food before I delivered. Every time I text her for questions, she is quick to answer. I didn't have any bad experience working with her and the food is beyond my expectations. It makes recovery so much easier and enjoyable!

Julia Wang Lee


August 7, 2018

They are fantastic! I used their service for baby #1 and liked them so much that I signed up again when I had baby #2. I live in MA and... read more jingmommy is located in CA. The meals arrived neatly packed and frozen in dry ice with overnight shipping. I was so impressed that everything stayed frozen during the trek from the west coast to the east coast. Communication with Ruth and Patricia were phenomenal. They answer texts at all hours and they called/texted whenever they needed clarification on the order. My Mandarin Chinese is not so great and we were able to communicate easily in English. Ordering and communication went seamless. It was nice not having to worry about meal preparations when you're so sleep deprived while taking care of a newborn and a toddler. I would highly recommend jingmommy!

Amy Wang


July 10, 2023

They bent over backwards to accomodate my needs. Lots and lots of healthy food, definitely enough for the dad to share (maybe not every meal, but at least some... read more of it). We really enjoyed the sesame oil chicken and all of the green veggies. It would be impossible to cook all of this yourself, especially during these busy times with a new baby! Advice for the dad sharing any meals -- add a little salt for yourself. Thank you JingMommy!

Brian Liu


April 7, 2023

My wife and I have two babies, and we had used JingMommy's service both time. We are not too into the traditional Zuo Yue Zi practice, but what we really... read more need is the convince of not having to cook. The food tasted great, and the portion was huge. I really appreciate how this establishment evolved itself since the first time I went to their event. Right now they have a large central kitchen with a team of professional cook and sales-team to help the customers' needs. We were very well-taken care of, even my wife who's a picky eater was happy with their service. I don't think we will be needing their service anytime soon (Two kids are enough for now), but I highly recommend them to anyone who's look for some help postpartum.

Sean Kao


August 7, 2018

There is a second parking lot closer to the Jing Mommy entrance in the back, which pregnant moms will appreciate:-) These guys turned out to be an excellent food... read more service for the first month after delivering a baby. The food is plentiful, delivery has been flawless, and the customer service accommodating and professional. We are one of the halfway couples, who care more about the convenience, but less about the traditional aspects of the service, but it delivers on both counts.

Josh Penman


August 7, 2017

This is THE best service for postpartum meals. I worked with Patricia, who is fantastic and made sure I was well taken care of, and that my meals arrived on... read more time. First, I want to thank Patricia, who was my contact and who sold me on Jing Mommy. I don't speak Chinese, but she answered all of my questions in detail, and assured me my breastmilk would come with these meals. I had some dietary adjustments I needed to make, and she listened and made sure the meals adhered to my needs, no problem. This service is extremely popular and so even though she was so busy, she made sure to get back to me by email, text or call, even late at night. I appreciated that, because most people go home and respond next day. Not Patricia! Because of her, I felt comfortable and landed on the right postpartum meal service that properly supported me through those harrowing newborn days and through my breastfeeding journey. If I am lucky to have another child, Patricia is who I am calling for my postpartum food needs. THANK YOU PATRICIA! Now for the food...I ordered this service during the height of COVID, as my family would not be able to come. But it was so worth it. In hindsight, even if my family was able to come, they would not have been able to source all of the proper herbs and organ meats that I read were good for a postpartum mama. This alone is what makes the food service worth it, they make it so easy to enjoy all the benefits of traditional chinese medicine/diet/confinement, I could relax knowing I was giving my newborn the right nourishment through breastmilk because I had all of the traditional "goodies". I find the price very reasonable for not only the quantity, but all the herbs and ingredients that go into the dishes, I wouldn't even know where to start if I had to do it myself. The flavors were tasty yet mild enough for a new mom, which was great because I had read in various postpartum books across various cultures that new moms shouldn't consume crazy intense flavors during the newborn days. it's about the nutrition and the quality of ingredients and certain herbs and fats and collagens, all of which were there with Jing Mommy. Even though the food had to come frozen as I live out of state, the flavors and quality were preserved, which was great. The best benefit? I didn't know if I'd have a lot of breastmilk since my other family members usually have problems in this department, but MY GOODNESS, did my milk come in! It came in so much that I ended up donating and feeding 4 babies during my breastfeeding journey. Especially with the pandemic and supplies being short, I am SO thankful for this service helping me produce all of the good milk, as Patricia said it would do. Before I ordered, I was a little jealous of my friend back home who had parents preparing these kinds of meals from scratch for her, leading to a lot of breastmilk. I wished I had that. But this meal service did the exact same thing for me (and spared my mother), so I KNOW it's the real deal. 10 STARS for this. Shipping was prompt to Las Vegas, the food came still frozen, unlike other foods services that have temperature or breakage issues in transit. I had no issues whatsoever with Jing Mommy each week, and the food heated up wonderfully. It did not taste like old leftovers at all, which was a concern for me. Impressive, as I've tried many meal services. In short, Jing Mommy is THE best postpartum food service, in the middle of the pandemic they were still full speed to get myself and other new moms the right nutrition. I am forever grateful.

Michelle Wattana


September 7, 2022
GREAT TEAM
It's all about teamwork!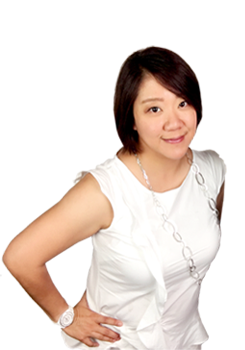 Nicole Huang
CEO / Founder
With over 10 years of experience in Zuo Yue Zi field, Nicole was interviewed by L.A. Times, PBS, Washington Post and several Chinese medias for her expertise. As a mom to 2 boys in USA, Nicole is devoted to help more moms to do Zuo Yue Zi the right way!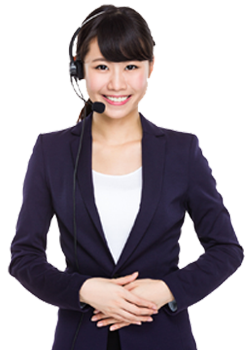 Customer Service
Sales Team
Knowledgeable sales manager who knows how to manage the meal to fit your need, professional customer service rep who will take care of you during the meal delivery period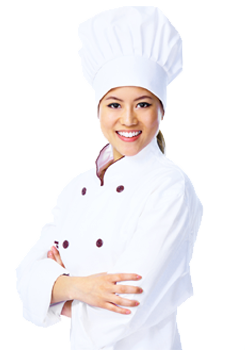 Chef
Kitchen Team
From executive chef, sous chef, kitchen manager, to kitchen helpers. We have a team of experienced professionals preparing gourmet meal for our customer year round!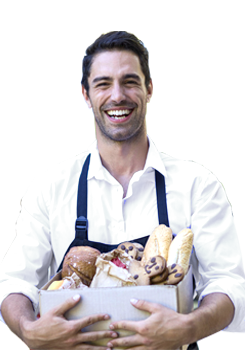 Drivers
Logestic Team
Rain or shine, we'll be there! Whether it's fresh delivery or FEDEX overnight delivery, we'll make sure you get your meal on time!
RESERVE SAMPLE TASTING @ JingMommy
Submit Information to reserve your spot